PHOTO BOOTH
Our Open Concept Photo Booth offers a sleek & versatile look for your event. Pair it with our great selection of backdrops & exciting props for the perfect entertainment! Simply grab your props, stand in front of the booth & be silly, the prints are out in seconds.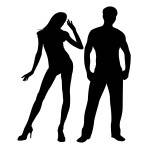 SELFIE BOOTH
Same Open Concept Photo Booth yet a different approach. Place the booth against the wall for an instant Selfie station! Our touchscreen is clear & simple, take a look at how fabulous you look and when you're ready press start to take your photo. Your prints are out in seconds!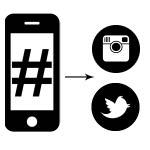 HASHTAG PRINT BOOTH
You're at an event snapping pics with your friends & posting them to Instagram & Twitter. What can be better than that? Instant gratification of course! Our Hashtag printing station will automatically load and print your posted photo with the event's hashtag. Voila, prints in seconds!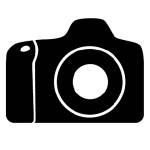 PRINT BOOTH
Our Instant Print Booth is the perfect companion to our event photography services. We work with professional photographers who can capture your event & ensure high quality printed photos. From photos of your guests in red carpet style to roaming your event for posed and/or documentary images!
Stay connected & join our mailing list.